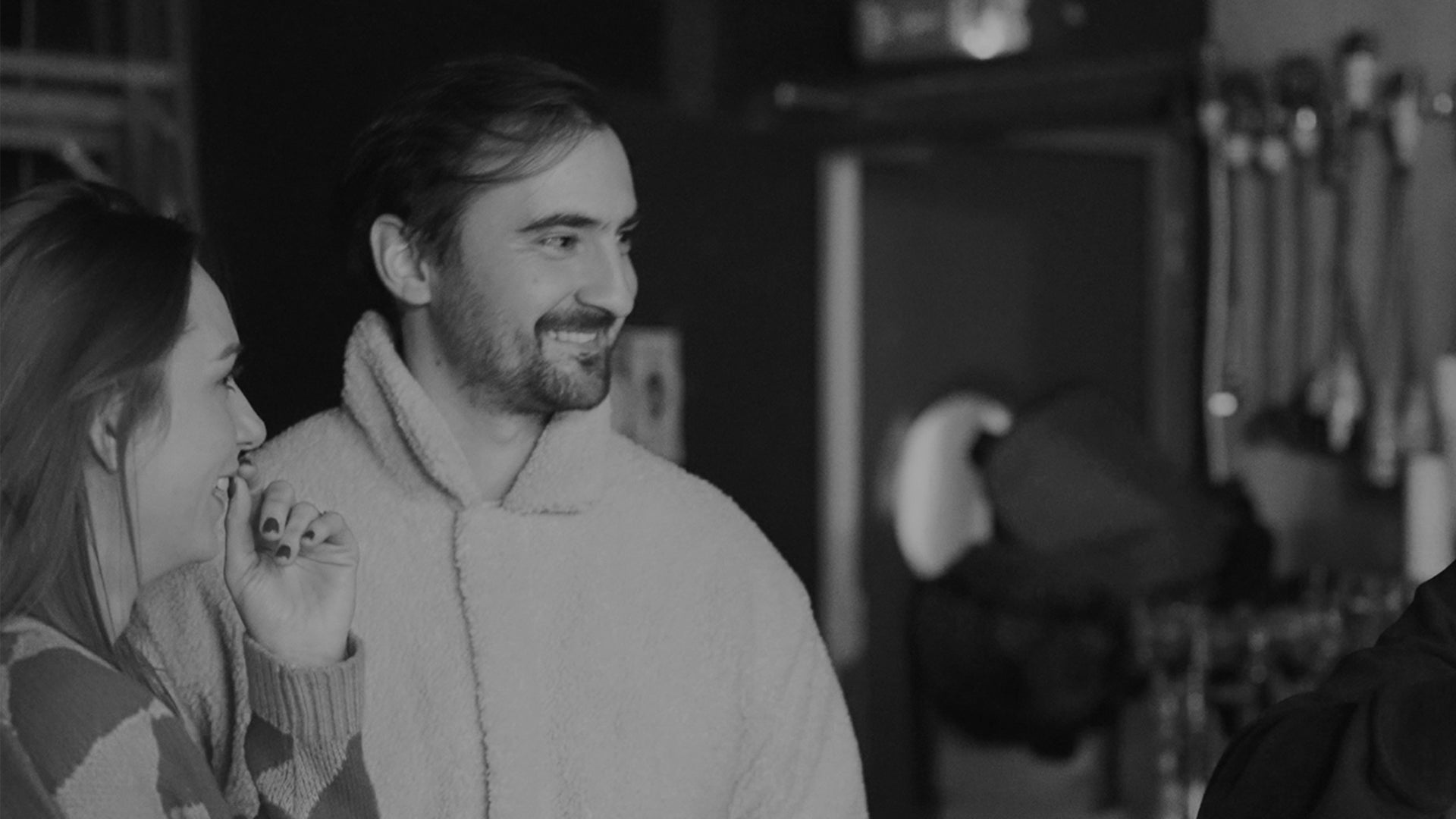 COMMUNITY INVESTMENT ( 2 )
Last year, our first community investment round broke records.
This year, we're opening our second round of community investment on 06 April so that more of you have the chance to join our journey as we launch phone (1).
Learn more about this investment round on Crowdcube.

ABOUT COMMUNITY INVESTMENT
We're a community-guided company, on a community-guided journey. This is an unique opportunity to own a piece of Nothing early on, at the same valuation as our Series B co-led by EQT Ventures and C Ventures, and access the community forums. There you'll meet like-minded people and help guide product development by working closely with the Nothing team to drive the next generation of consumer technology. One of you will even get the chance to be elected as our Community Board Observer.
Join us in bringing passion back to tech.
Equity crowdfunding involves people – the "crowd" – investing money in an early-stage private, or unlisted, company (a company that is not listed on a stock market) in exchange for a share, or equity, in that company. More information on crowdfunding can be found here.
Crowdcube is a platform which enables businesses to attract investment from professionals and venture capital firms, as well as from everyday investors. It has facilitated crowdfunding raises for Monzo, Revolut, BrewDog, Freetrade and more, and is currently the world's largest crowdfunding platform. It's also regulated in the UK by the Financial Conduct Authority, so you can invest in confidence.
Learn more about Crowdcube here.
You'll become a stakeholder in Nothing: a part-owner of the company. Nothing is also offering investors a range of exclusive rewards alongside the equity they receive for their investment. We'll share more details of the rewards available once the funding platform opens.
Just remember that investing in a startup and early stage business carries significant risks, including illiquidity, lack of dividends, loss of your investment and dilution. The majority of startups fail or do not deliver shareholders a return on their investment. Liquidity, or the ability to cash in your investment, is limited as it often relies on the company being sold. Such investments in start up and early stage companies are long-term investments. Dividend payments are rare and the likelihood of an investor's percentage shareholding being diluted by future fundraising is high. You can read more about these risks on the Crowdcube website.
We welcome everyone to invest, but please note that local regulations apply. Please check the applicable laws of your country. If you are unsure, we strongly recommend you to seek independent legal advice. Nothing shall not be liable for any loss caused to you as a result of your failure to comply with the applicable local laws.
To invest you must be over 18 years old as on the date of investment and legally entitled to invest. Please do not register with us if you are under the age of 18. We accept investments from anywhere in the world unless prohibited by the local laws where you reside (additional restrictions may apply in other countries, so please check your local regulations).
Last year, we saw so much interest from people all over the world. However, due to restrictions under the local regulations of the respective countries, not everyone was able to invest. We are working to partner with a platform to allow investors from US, Canada and Japan to participate.
For now, the residents from these countries can invest if they have accredited investor status, under the local regulations. If you qualify as an accredited investor, there may be an opportunity to invest. If you are unsure about the crowdfunding regulations in your own jurisdiction, we strongly recommend you to seek independent legal advice. (US Investors may refer here for a preliminary understanding on accredited investors.)
We are working to bring more users into our community, so rest assured we will continue to investigate more options for future opportunities.
The most important first step is to sign up (for free) to Crowdcube. As soon as our page is live you will have exclusive access to invest before we share this opportunity with the rest of the world. You will officially be a Nothing stakeholder once the round has closed and the cooling-off period (7 days) is over! If you register your interest now we'll let you know when the private page goes live.
You can own a piece of the future starting with 51.3 USD.
There is no fee for becoming a member of Crowdcube's investor community.
When making an investment, a fee of up to 1.65% of the amount invested is applied to each investment. The investment fee, including the exact amount being applied to your investment, is outlined in the investment process before your investment is pledged. This fee, which is subject to a minimum of £0.50p and is capped at a maximum of £250.00, is collected when the payment for your investment is processed by Crowdcube. Find out more about Crowdcube's investment fee structure here.
You are investing alongside Nothing's management team, and private and established investors, including the venture capital investor GV (formerly Google Ventures), EQT Ventures, C Ventures and Tony Fadell (principal at Future Shape and inventor of the iPod), well-known YouTuber Casey Neistat, Kevin Lin (co-founder of Twitch), Steve Huffman (chief executive of Reddit), Liam Casey (founder and chief executive of PCH), Paddy Cosgrave (founder of Web Summit) and Josh Buckley (chief executive of Product Hunt).
If you invest in a business on Crowdcube you will become a stakeholder in that company. In most cases your shares will be held on for you by Crowdcube Nominees Limited. The amount you invest, and the equity issued/number of shares bought will affect your percentage of ownership in the business. Once your investment has been processed and Crowdcube has collected your payment, you will be sent your share documentation in terms of your indirect interest in that company held by Crowdcube.
WAGMI Limited, doing business as "Nothing" and formerly known as Nothing Holdings, is a Cayman Islands company with global reach through regional subsidiaries. Via Crowdcube you will be investing in WAGMI Limited, also known as the parent company. This means you will indirectly own a part of the parent company. However this might mean there are different rules under the Cayman Islands laws when it comes to investing, therefore we recommend you to check the applicable local regulations before investing.
Nothing will not be liable for any loss caused to you as a result of your failure to comply with the applicable laws of your country.
Return may come via a liquidity event such as a trade sale, secondary market transaction or an IPO.
Nothing is committed to treating all its shareholders fairly and without prejudice in accordance with applicable laws, its memorandum and articles, and its shareholders agreement.
Before we go live, Crowdcube verifies the key statements made on our pitch (and every other pitch) to ensure that it's fair, clear and not misleading.
Crowdcube Capital Ltd is authorised and regulated by the Financial Conduct Authority (No. 650205). As such, investors are treated as customers of Crowdcube Capital and therefore have the potential to be compensated out of the Financial Services Compensation Scheme established and operated by the Financial Conduct Authority, in the event that Crowdcube Capital should fail in the conduct of its FCA regulated activities. However, investors will not be able to claim under the Financial Services Compensation Scheme merely because a Crowdcube Capital investee company fails. Details of the Financial Services Compensation Scheme may be found at www.fscs.org.uk
Specific regulations (set by regulators in the US) apply to investments by US residents. If you're resident in the US, you can invest in Nothing if you:
If you're a resident in the US, Canada, India and Japan, you can invest in Nothing if you:
- Have accredited investor status (within the definition set forth in Rule 501 (a) of Regulation D under the Securities Act)
- Have an attorney, licenced to practise in your state of residence, confirm in writing that your investment is compliant with local law
If you meet all of these criteria, please enter your information on the pre-registration page and we'll get in touch with further details of the platform we'll be using for this type of investment.
If you don't meet these criteria: we're very sorry, you won't be able to participate in this round. We'll keep looking for ways for everyone to invest in future opportunities.
Crowdcube is a regulated business, because offering shares to the public is a regulated activity. Regulated businesses must be certain to ensure that they know the source of the funds they receive. It's also Crowdcube's job to ensure that shares in Nothing are registered to the right owners. Identity checks exist to address both of these challenges - they're essential to make sure this process goes smoothly.
We will require a copy of two documents, one to confirm your identity and one to confirm your address.
Most investors have access to an online bank account. As evidence of your address, we accept a PDF download or screenshot of a recent (i.e. within the last three months) online bank statement, which includes your full name, address and the date. This should be sent along with your valid ID documentation.
Crowdcube's general AML FAQs are available to all investors in its help centre: https://help.crowdcube.com/hc/en-us/sections/360002700559-AML-checks
In most cases our Anti-Money Laundering (AML) check will be completed in the background using electoral data. Please keep an eye on your emails throughout the completion period. If you do not receive a request for documentation then there is no need to contact Crowdcube for an update on the status of your investment.
Unfortunately, you are not currently able to upload your documentation via the Crowdcube app. Please log in to your Crowdcube account via the web to access the upload document function.
Your proof of address document must include the following information:
- Your full given name
- Your full residential address
It must also be dated within the last 3 months.
Here are some examples of the documents that we are unable to accept as part of our checks:
- Credit card statements
- Insurance documents
- Provisional driving licences
- Mobile phone bills
- Purchase receipts
- Library cards
If you need to update the address listed on your Crowdcube account you can update your address here.
Your documentation will be reviewed in a timely manner and you will be emailed to confirm if this Anti-Money Laundering (AML) check has been completed. In some cases we may email you with a request for further documentation before we can proceed with your investment.
Once our AML check has been passed and the Nothing funding round has closed, the cooling-off email will be sent to investors, which will provide further details on the expected date for payment collection.
We will provide you with 24 hours notice before any funds are debited from your card.
Once a pitch has been funded and has closed to further investment, you will receive a cooling off email, which includes a copy of the company's Articles of Association for you to review.
During this cooling off period, which is generally no shorter than seven days, you'll have the opportunity to review your investment before it becomes final. Once this cooling off period has expired, we'll send you an email confirming when your payment, which includes your investment and Crowdcube's investment fee, will be collected.
* It's important you know that investing in start-ups and early-stage businesses involves risks, including illiquidity, lack ofdividends, loss of investment and dilution, and it should be done only as partof a diversified portfolio.
Risk Warning: Investments of this nature carry risks to your capital and should be entered into as part of a diversified portfolio.This page has been approved as a financial promotion by Crowdcube Capital Ltdwho is authorised and regulated by the Financial Conduct Authority (No 650205)